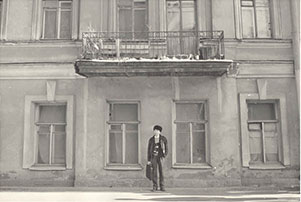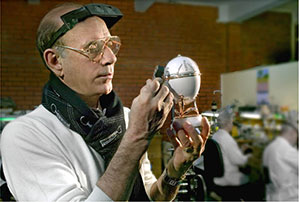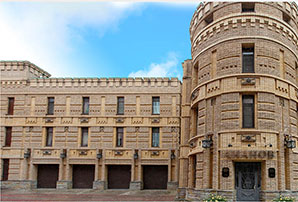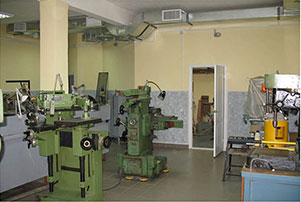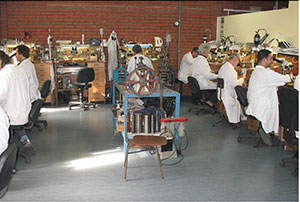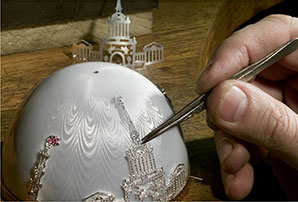 The beginning of perestroika ushered in a new opportunity to organize cooperatives and lease business space, but the jewelry industry continued to remain a state monopoly. A.G. Ananov managed to overcome the daunting obstacles and was the first person in Russia to gain the right to open a privately-owned jewelry firm.
In 1988, A.G. Ananov started looking for studio space. Ironically, the workshop would be located in this building on Kuibyshev Street in St. Petersburg, and where Ananov is standing in the photo, the door would be cut through ....
The studio would continue to exist here until 2005, then it moved to a new building designed by A.G. Ananov himself expressly for the studio.
In a comfortable and spacious place, with its own air-conditioning and heating systems, there's a mechanical workshop and rooms where the jewelers work. It has its own cafeteria, a gym, and on the third floor - a showroom and administrative offices. Both the building and the land it stands on are privately owned by the company.